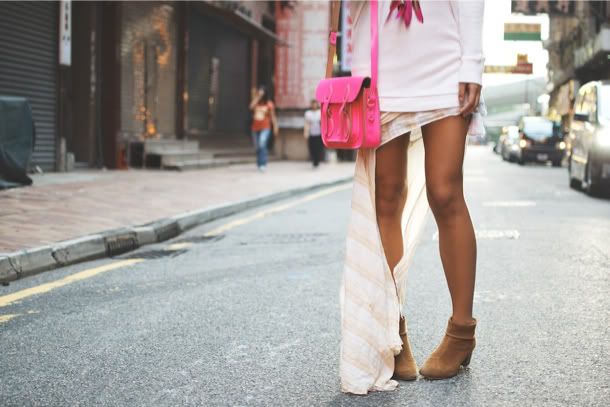 Topshop sweatshirt, Aje skirt from Christing C. Cambridge Satchel courtesy of mybag.com, boots courtesy of Asos. Forever 21 necklace.
Trying to be productive in the boy's absence. This includes plenty of girls nights out, utilising my sparkling new bike, and keeping unread messages in my inbox to a minimum.
So far so good.
Lots of exciting stuff going on for Fashion Hedonism next week!
Can't wait to share with you all soon!!
Laters!
xx