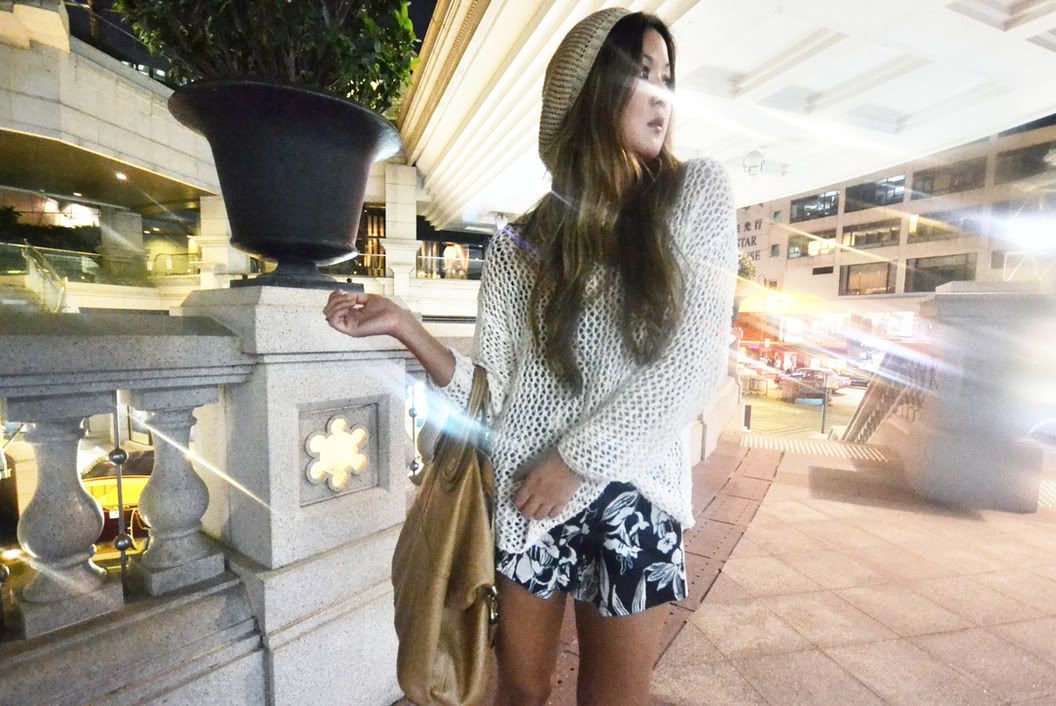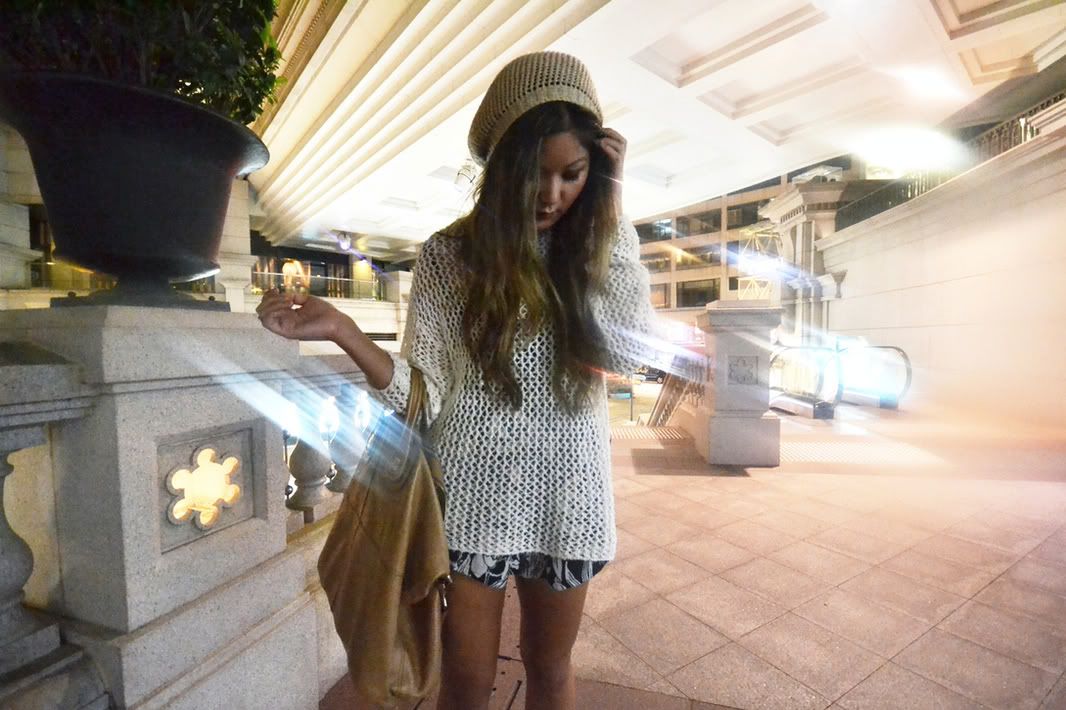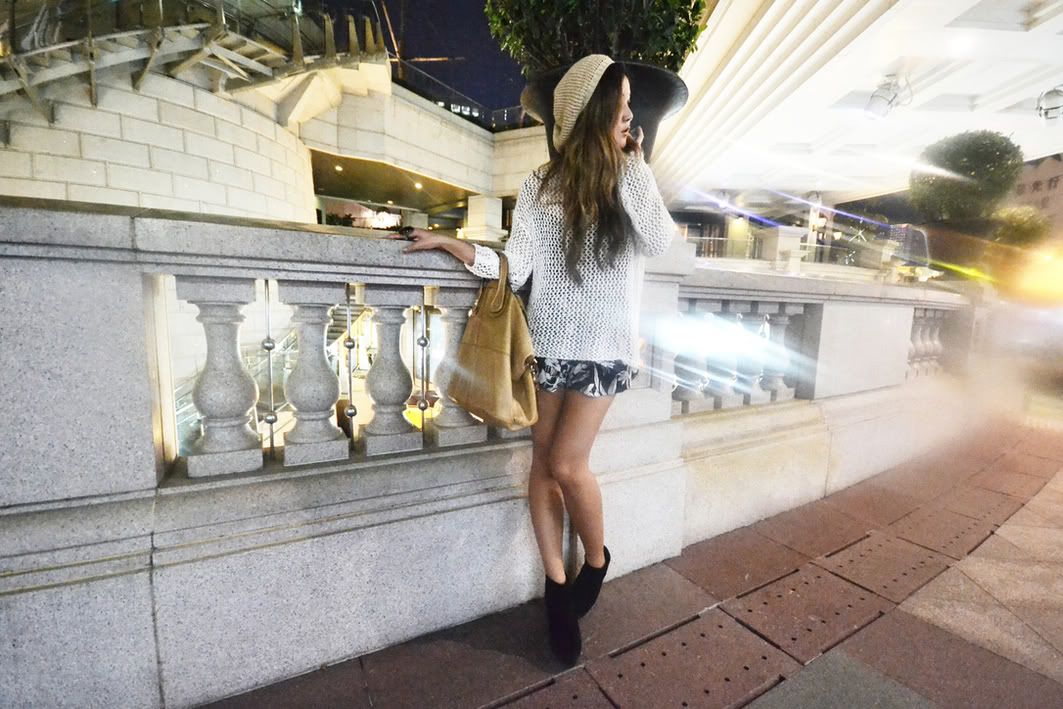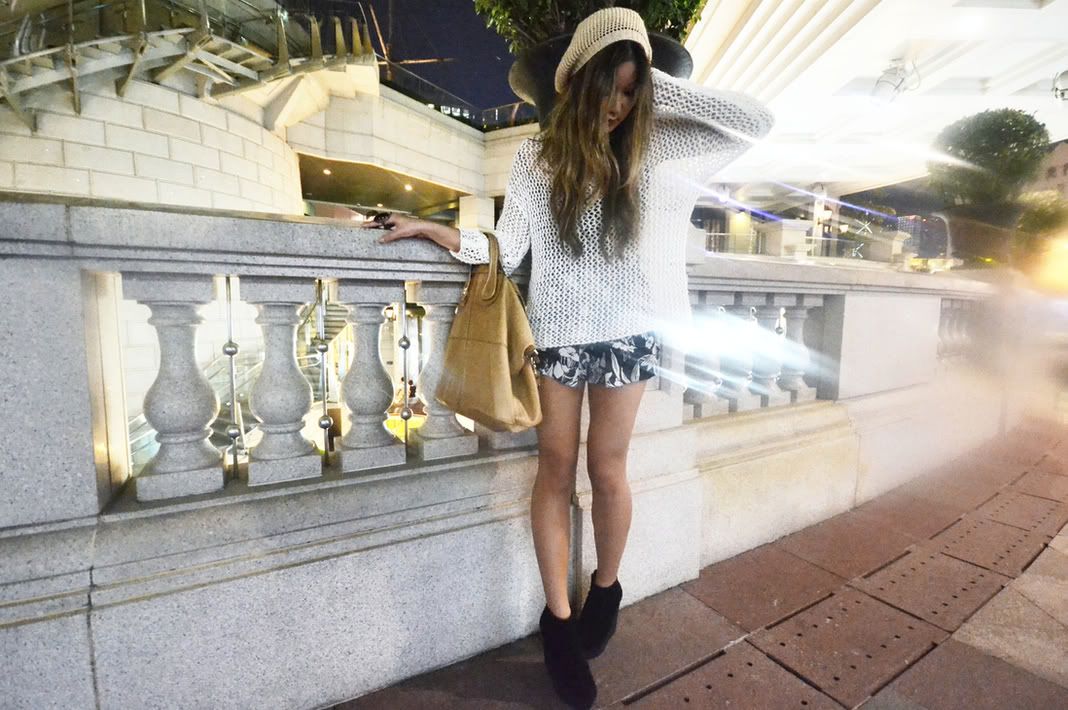 Sweater from boutique in Taipei, Maurie&Eve floral shorts coming soon to Christing C. Cheap Monday wedges, and Givenchy nightingale.
The boy has been feeling slightly under the weather, so we have taken the opportunity to set up camp in our living room and hibernate for almost the entire week. Endless flow of home cooking, long forgotten movies, pizza deliveries, and the largest stack of pillows ever seen. Sometimes it's enjoyable to disappear.
We managed to get out for a few hours last night before rushing home. An outfit post was neccessary.
xx