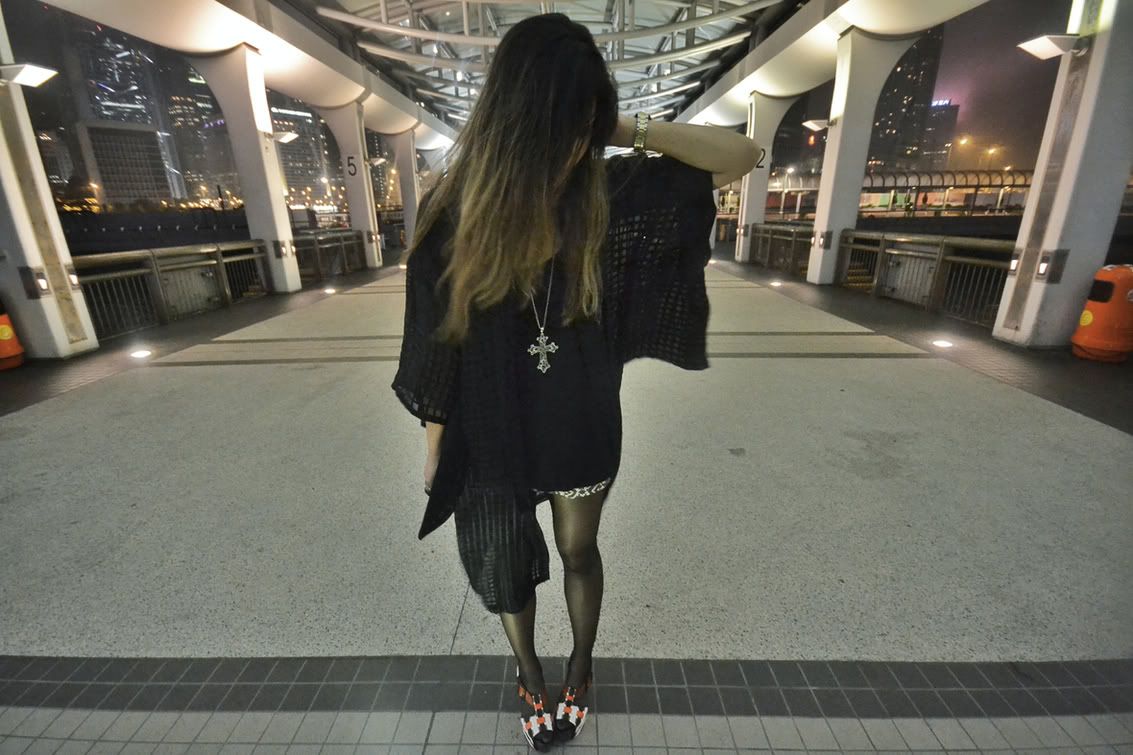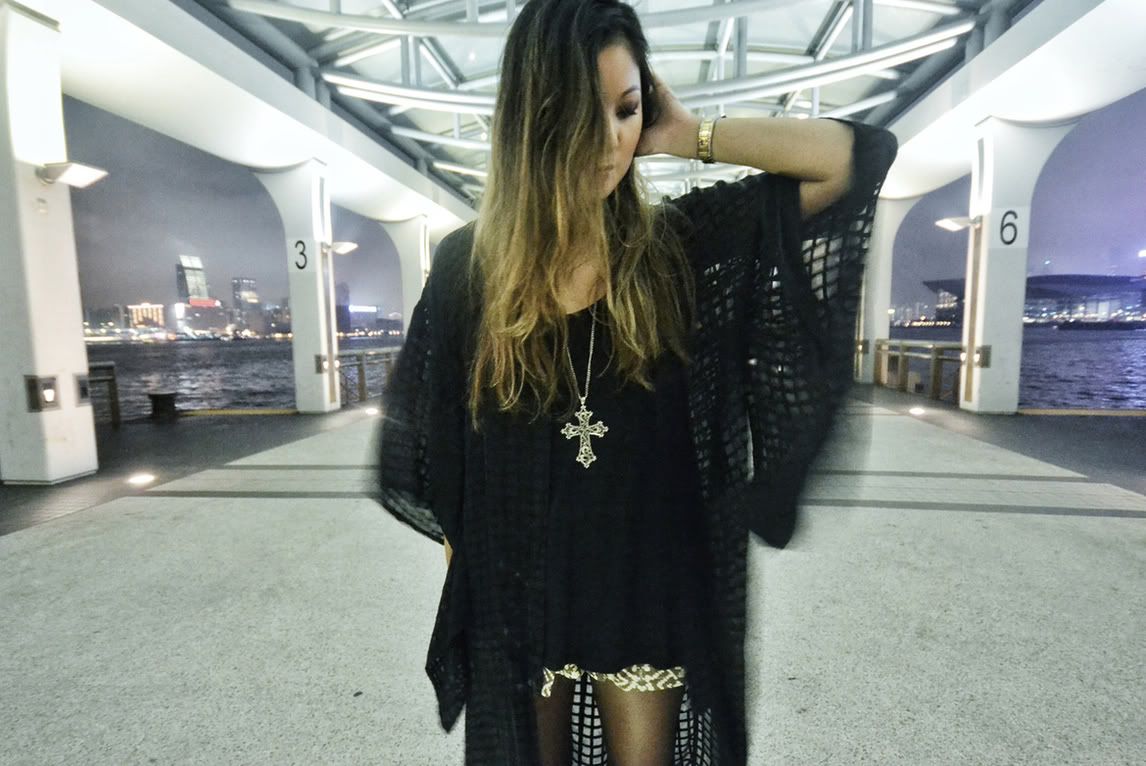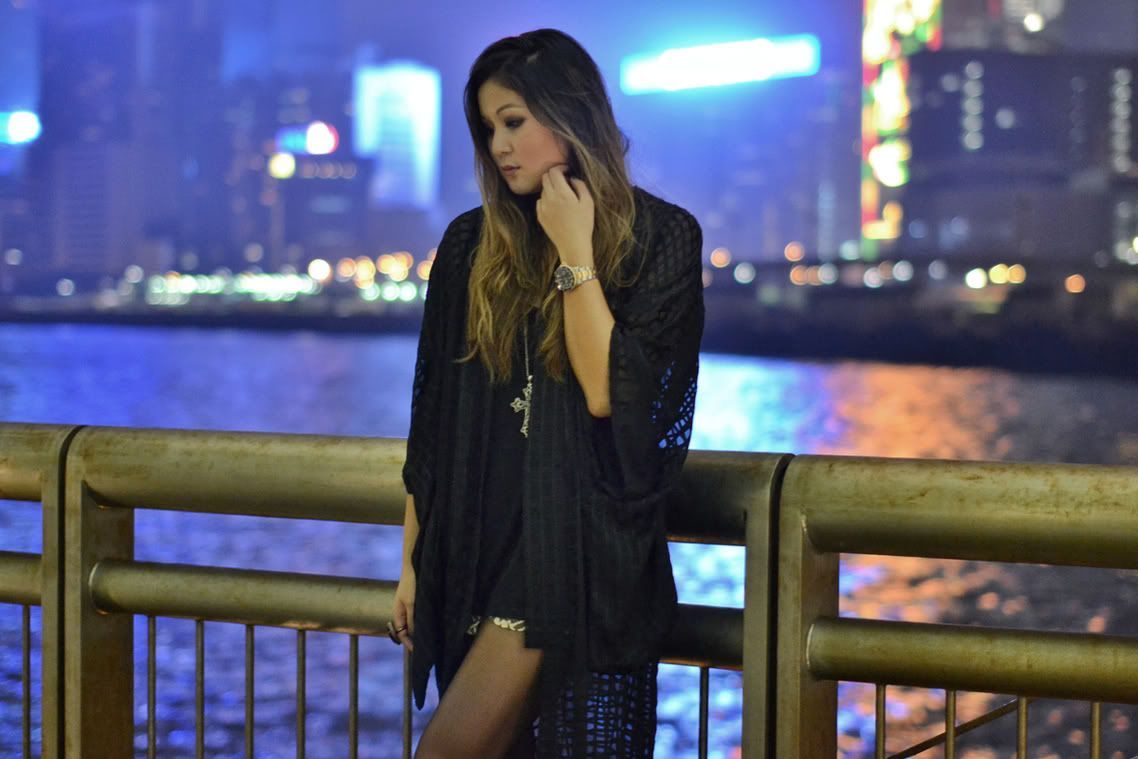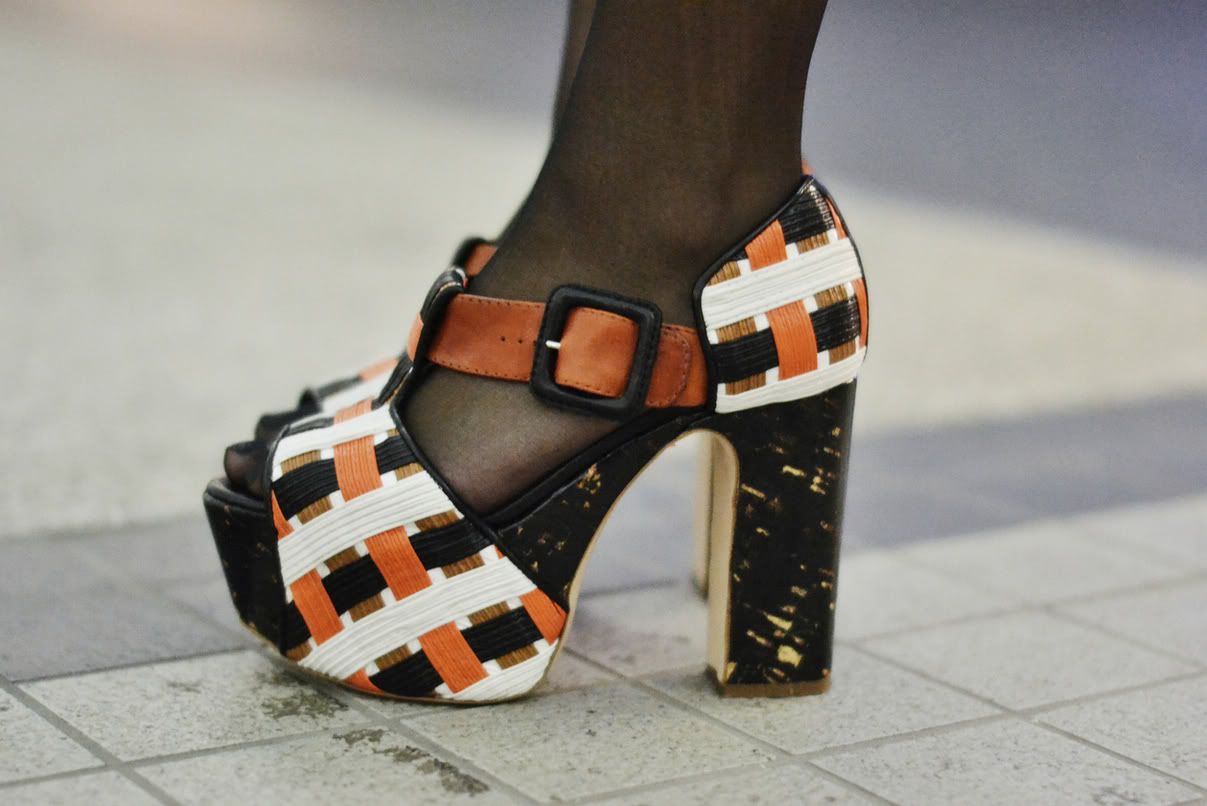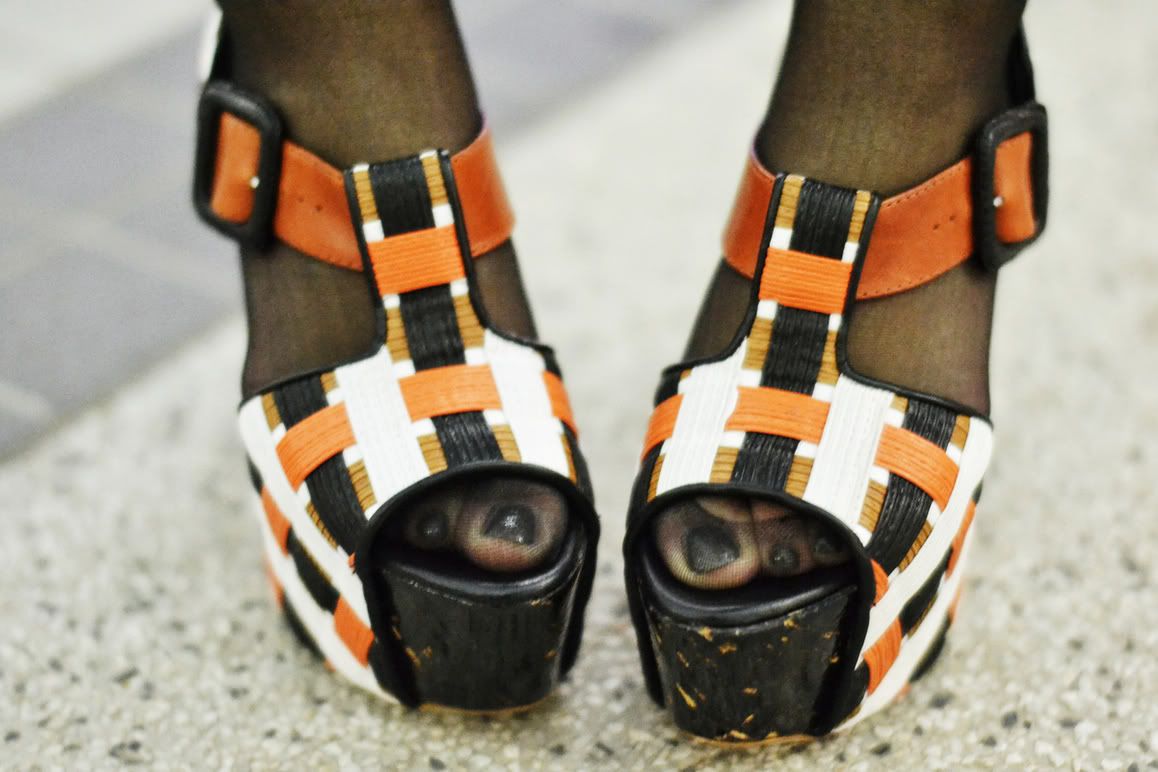 Maurie and Eve Garnet Kimono and Lapis Short.
Rupert Sanderson Rayon heels.
I took these fun, geometric Rupert Sanderson heels out to play last night. They are so light and comfortable I can barely feel the height. Apparently a deserted ferry port and stunning views can serve as an interesting impromptu photo shoot/hang out spot late at night. Quiet moments are few and far between, so it's fun to feel like you are the only ones that exist in the middle of a gigantic city.
xx